Hey KC,

Just a great, beautiful rifle. What a super find of such a unigue gun. Enjoy it. Hope to handle it someday.
Founding Member




Posts

: 129


Join date

: 2008-04-03


Age

: 55


Location

: Big Horn Mountains of Wyoming



Thanks Jerry

I'm starting to really enjoy shooting my bigger caliber guns...not sure if I've just grown use to the recoil or what. I don't have any intentions of letting this beauty go, but if I do, you're first on the list
Admin




Posts

: 53


Join date

: 2008-04-03


Age

: 49


Location

: Somewhere in Texas



That's an incredible group and probably better than any I've seen with a .378 Wby. You definitely have control over that incredibly powerful cartridge. That's the prettiest .378 I've seen. Hold on to it!!!!! Don't ever sell it...........until I say I want it!



_________________
Doubles, Hammers, Walnut, & Steel
_______Weidmannsheil!!_________________________________

12 Bore Merkel 247 SL
.257 Wby Mark V Oil Lasermark
.270 Wby Mark V Euromark
.300 Wby Mark V Oil Deluxe
.300 Wby Mark V Euromark
.338 WM Rem. 700 XCR Custom
.340 Wby Mark V Oil Deluxe
.375 H&H Mauser M03
.416 Wby Mark V Deluxe
______________________________________________
Founding Member




Posts

: 163


Join date

: 2008-04-03


Age

: 54


Location

: Southeast, PA



Just wanted to share my most favorite Weatherby...it's a .378 custom Lazer/Euromark w/ iron sights. She should be good for anything I'll ever come across

I'm extremely happy that I may have finally found a fairly accurate load for her...110gr of Re22 behind a 300g TSX..Shot a three-shot group that nestled together at 0.31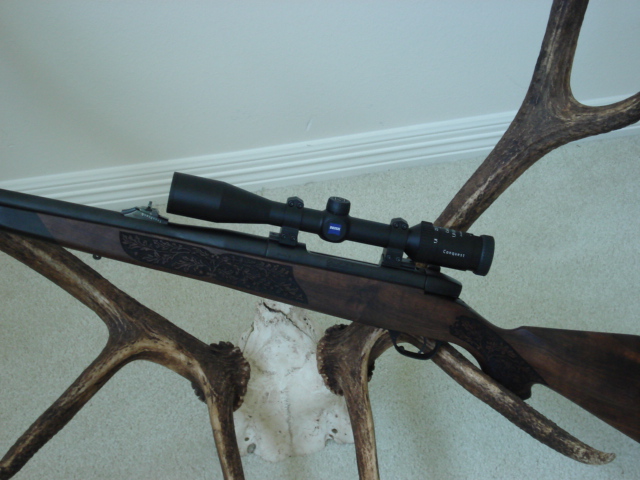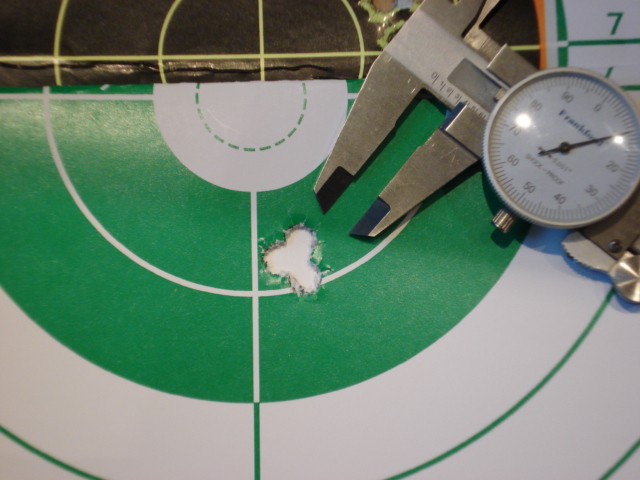 Admin




Posts

: 53


Join date

: 2008-04-03


Age

: 49


Location

: Somewhere in Texas




---
Permissions in this forum:
You
cannot
reply to topics in this forum